That's a wrap! The 22-23 season in review.
Posted in Announcements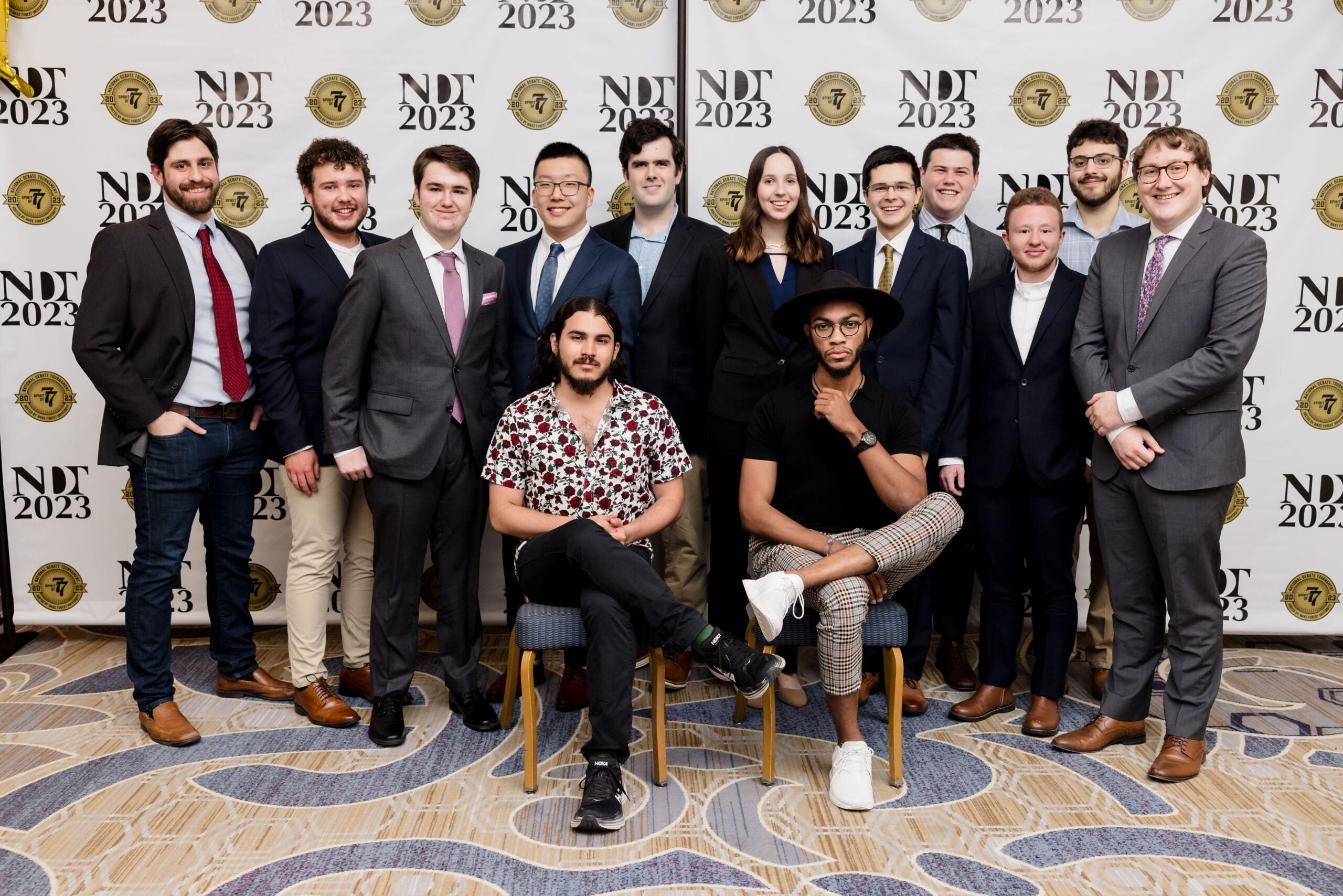 The Georgetown Debate Team has completed its most successful competitive season since reaching the finals of the National Debate Tournament in 2018. We are excited about the success of our program this year and are even more optimistic about the future of Georgetown Debate.
Georgetown had a tremendous showing as one of the few college programs to bring three partnerships at the 2023 National Debate Tournament hosted by Wake Forest,
Georgetown LW – Made it to the Elite 8 where they lost to the #2 team in the country and NDT top speaker (Emory GK). Both debaters are returning next year!
Georgetown GW – Cleared to elimination rounds as the #5 seed after missing a first round at-large bid by one spot. GW lost to Harvard in the doubles on a split decision but had multiple great upset wins against first round teams in the prelims. One debater is graduating and will be around to coach next year and the other debater will be returning to compete. Ethan, our graduating senior, was also recognized as a finalist for the Julia Burke Award which highlights a debater who exhibits competitive excellence and compassion for teammates and competitors.
Georgetown CS – This team of two first-year students started off 4-2 before narrowly losing their final two prelim debates and ending up 4-4. They will be back next year and are eager to continue their trajectory!
The Georgetown coaching staff also received some special recognition this year as well!
Brandon Kelley, our Director of Debate, was awarded the "Outstanding New Director" award by the American Debate Association at the American Debate Association (ADA) National Championship hosted by Georgetown in March. This award is given by the ADA committee to a director within their first seven years as the director of the program. Brandon, who has completed his second year as director, is the youngest director to win this award which is a testament to his leadership and service to the community.
Gabriel Lewis, our Assistant Director of Debate, was awarded CEDA's "Regional Critic of the Year" award for the Mid-Atlantic. This award, voted on by CEDA schools in the Mid-Atlantic region, recognizes Gabriel as a thoughtful and dedicated judge who works hard as an educator for both Georgetown students and competitors.