Georgetown Policy Debate Seminar
Dates: June 21st-July 10th, 2020
Update for 2020's virtual program, 4/2/20
The Georgetown Debate Seminar will retain all of our excellent faculty and staff. Our instructors are among the most competitively successful and pedagogically-minded debate coaches in the country, at both the high school and college levels.
All of our instructors are currently actively engaged in remote education, and thus will be well-versed in the best practices of virtual learning by June. Our faculty members are focused on curriculum design and preparation for the camp, and are judging and coaching remote debates to ensure maximum familiarity and expertise.
Schedule: We will combine synchronous and asynchronous educational techniques to ensure that each day is varied, exciting, and productive, without sacrificing physical or mental health.
All instructors will be present and active in instruction every day.
A traditional strength of Georgetown's debate camp, in part due to its proximity to Washington, D.C., has been lectures from topic experts. This remains the case. Speakers already confirmed include:

Abbe Smith – Professor of Law and Director of the Criminal Defense and Prisoner Advocacy Clinic at Georgetown University Law Center;
Ashley Nellis – Senior Research Analyst at The Sentencing Project;
Neal Katyal – Paul and Patricia Saunders Professor of National Security Law at Georgetown University Law Center and former Acting Solicitor General of the United States;
…And more to come soon!
Why Georgetown?
Held onsite at Georgetown University's beautiful main campus in Washington, DC.
Both on-campus residential and DC-area commuter options are available.
Operated by GU's national championship-winning Policy Debate Team and coaching staff.
Employs some of the very best instructors from both college and high school policy debate, with diverse backgrounds and a shared track record of competitive success at the highest levels.
Pricing
Application Fee: $40 (waived for financial aid applicants)
3 Week Program
Residential: $4000
Commuter: $2800
2 Week Program
Residential: $2700
Commuter: $2000
***COVID-19 UPDATE: 2 & 3 Week tuition cost for Summer 2020 will be slashed by ~50% – updated costs are: $2000 for 3 weeks, $1500 for 2 weeks. More details are available on Pricing page.
Faculty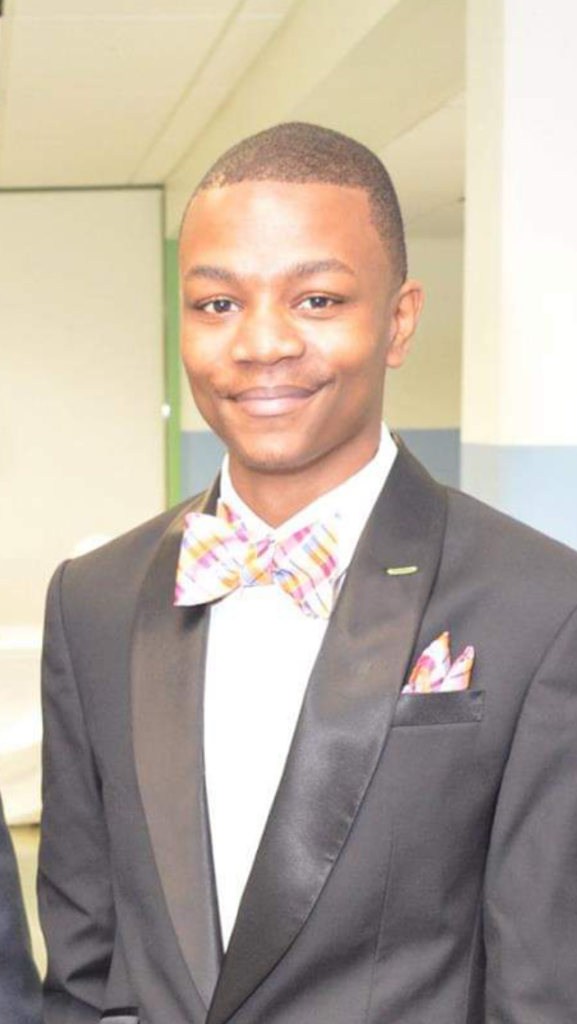 Darcell Brown
Head Coach, University High School Academy (MI)
Darcell debates for Wayne State University, where he qualified for the 2020 NDT. He is the head coach at University High School Academy in Southfield, Michigan, where he has twice qualified teams to the Urban Debate National Championship (2018-2019), making it to the Octo-Finals both times. This year, his top senior was a Finalist for Debater of the Year. This will be Darcell's fifth year as an instructor at the Georgetown Debate Seminar. He has also taught at other camps, including the Detroit Summer Institute, DC UDL Camp, and the Spartan Debate Institute.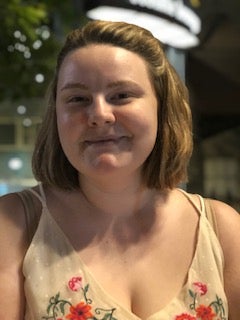 Genevieve Hackman
Senior Debater, University of Kentucky
Genevieve is a senior Political Science major at the University of Kentucky. She has attended the NDT twice at Kentucky and competed in the 2019 Kentucky Round Robin. Most recently, she was the eighth speaker at the Harvard tournament. This will be Genevieve's fifth summer working at debate camp, previously having taught at the Michigan Debate Camp.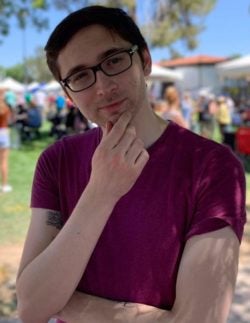 Nick Lepp
Assistant Coach, University of Georgia and Cypress Bay High School
Nick Lepp has coached at the University of Nevada-Las Vegas, where he coached the team of UNLV GH to receive a first round bid to the National Debate Tournament as the third ranked team in the country. He now coaches at the University of Georgia. During his five years at James Madison University, Nick was a four-time qualifier to the National Debate Tournament himself and an octofinalist at the Cross Examination Debate Association national debate tournament, as well as the winner of numerous regional tournaments. Nick is currently an assistant debate coach at Cypress Bay high school where he has coached their most recent team to two break rounds at the Tournament of Champions. He has also coached several previous schools to qualify to the Tournament of Champions.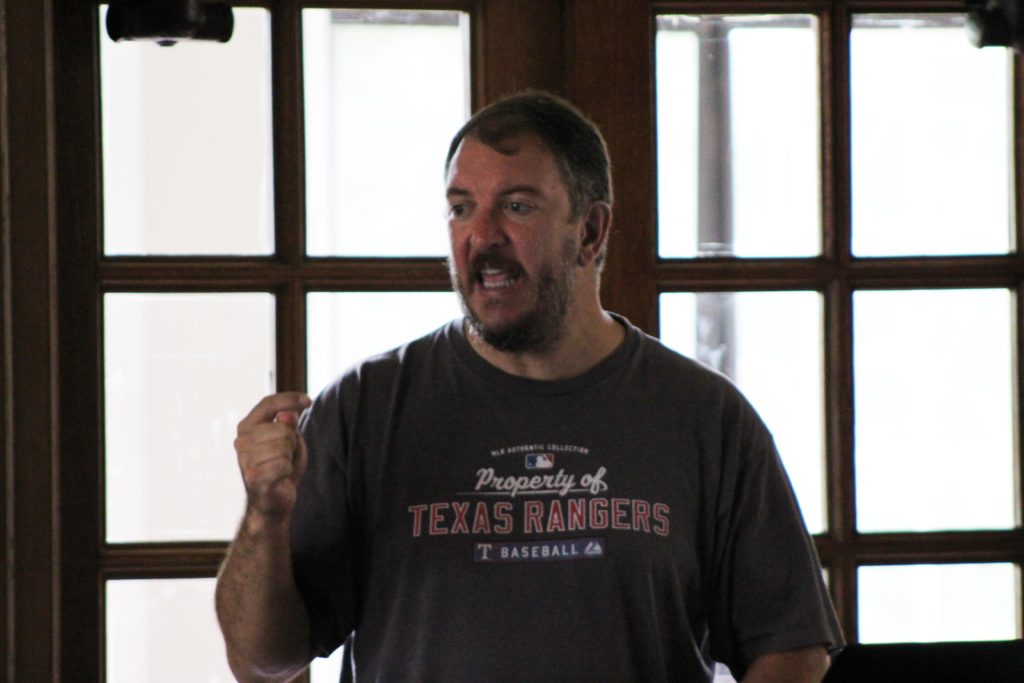 Tim Mahoney
Director of Debate, St. Mark's School of Texas
As a college debater, Tim advanced to the final round of 10 tournaments, winning seven of them. As a college coach his teams reached the elimination rounds at 9 consecutive CEDA National tournaments, and he qualified teams for the NDT every year after the merger. In his last year of college coaching, his top team was in the quarter finals of both the NDT and CEDA Nationals. His St. Mark's teams have won or reached the final round of every major high school tournament including, Greenhill, Glenbrooks, Harvard, Berkeley, Westminster, TOC, NFL/NSDA, Emory, and the NDCA National Championships.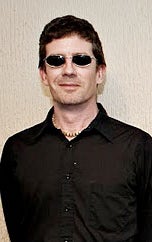 jon sharp
Director of Debate, Georgetown Day School
jon sharp returns for another summer at the Georgetown Debate Seminar as one of its most dedicated, accomplished, and well-loved instructors. At both college and high school levels, jon has coached teams to the late elimination rounds of every major tournament in the country, including multiple CEDA National championships and consistently impressive TOC performances. jon's unmatched argumentative flexibility and commitment to empowering students has earned him the admiration of countless debaters and coaches.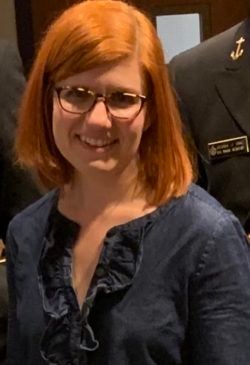 Danielle Verney-O'Gorman
Director of Debate, United States Naval Academy
Danielle O'Gorman has been the Director of Debate at the United States Naval Academy since 2005, where she also teaches in the Political Science department. She coaches teams at all levels of collegiate debate but particularly enjoys helping less-experienced debaters advance in skills and research ability. Prior to joining the Georgetown staff, she taught at the Gonzaga Debate Institute, the Liberty Debate Camp, and the Capitol Classic Debate Institute.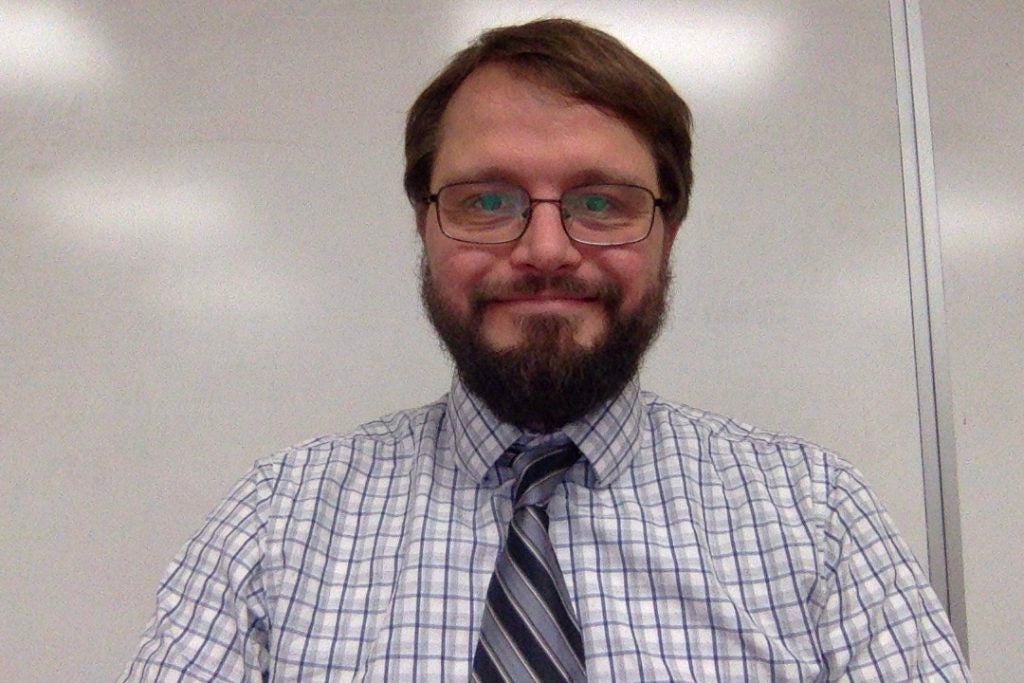 Sam Haley-Hill
Policy Debate Coach, Saint Francis High School (CA)
Sam debate for Nevada Union High school from 1998-2002. He is one of a handful of active policy debate coaches to have coached ToC champions from two different schools. He has coached teams into the late elimination rounds at nearly every major tournament in high school debate. Before working at Saint Francis, Sam coached for the College Preparatory School, C.K. McClatchy, Nevada Union, and New Trier. Sam was recently recognized as one of the top ten in rounds judged in the history of tabroom.com (new window), so he's seen a lot of debates. Sam majored in Political Science at U.C. Berkeley and holds an M.F.A. in theatre studies from Brown University.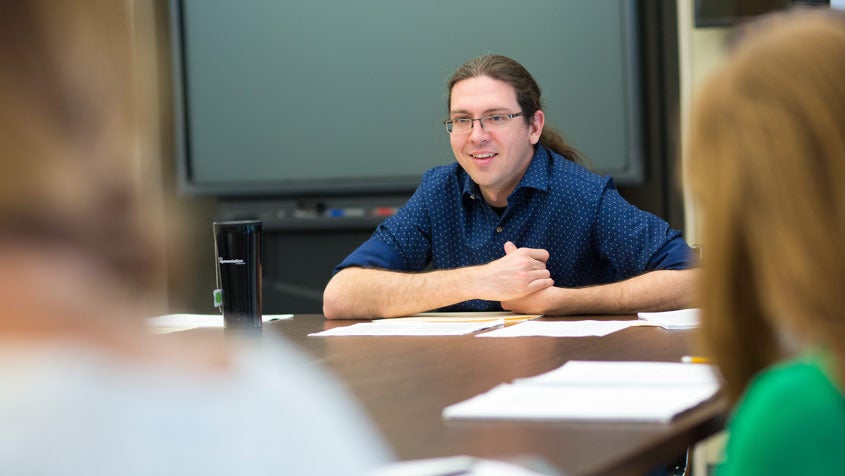 Will Jensen
Director of Debate, Trinity University
Will is a tenured professor of communication and a recipient of the National Debate Tournament's George Ziegelmueller award for coaching excellence. Will has coached highly competitive teams at both the college and high-school levels. As a debater at the University of Wyoming, William qualified for the National Debate Tournament all four years and was one of the first Wyoming teams to compete in elimination rounds in nearly 30 years. Prior to joining Trinity he held a Graduate Assistant Coaching position at the University of Georgia while completing his Ph.D.