Georgetown BP Reaches Top 16, Receives Speaker Awards at First Tournament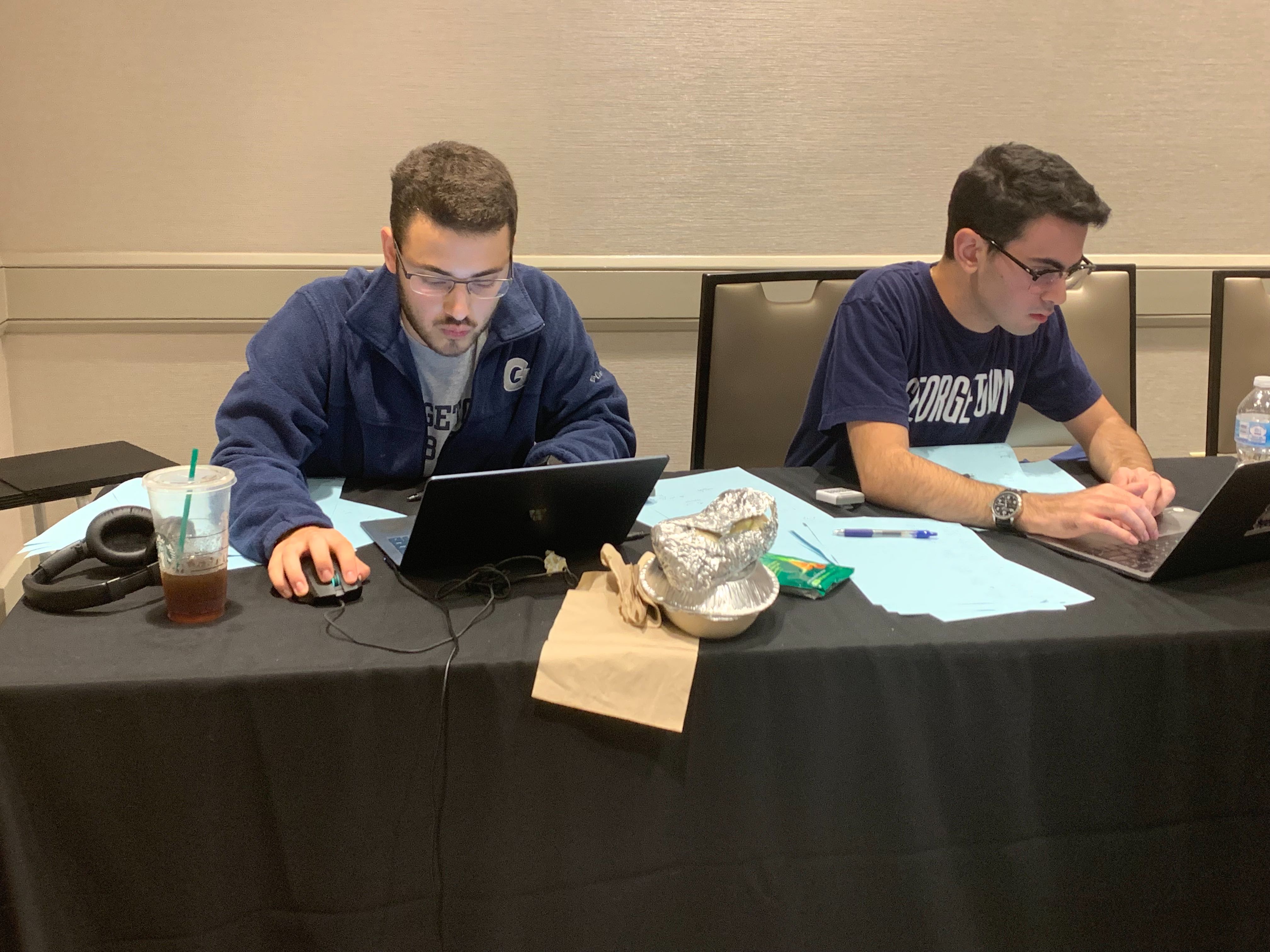 Posted in News | Tagged Tournament Results
Juniors David Bernstein (SFS '21) and Raffi Piliero (C '21) reached the octa-finals of the first tournament of the season at Georgia State University, losing on a close 2-1 decision to Dartmouth College. Along the way they beat teams from Harvard, Wake Forest, Emory, Trinity, West Virginia, and more.
Raffi was named the 14th speaker at the tournament and David was 7th, out of 244 debaters.
Seven other debaters also traveled to the tournament and had a strong start. We are excited for the season ahead!